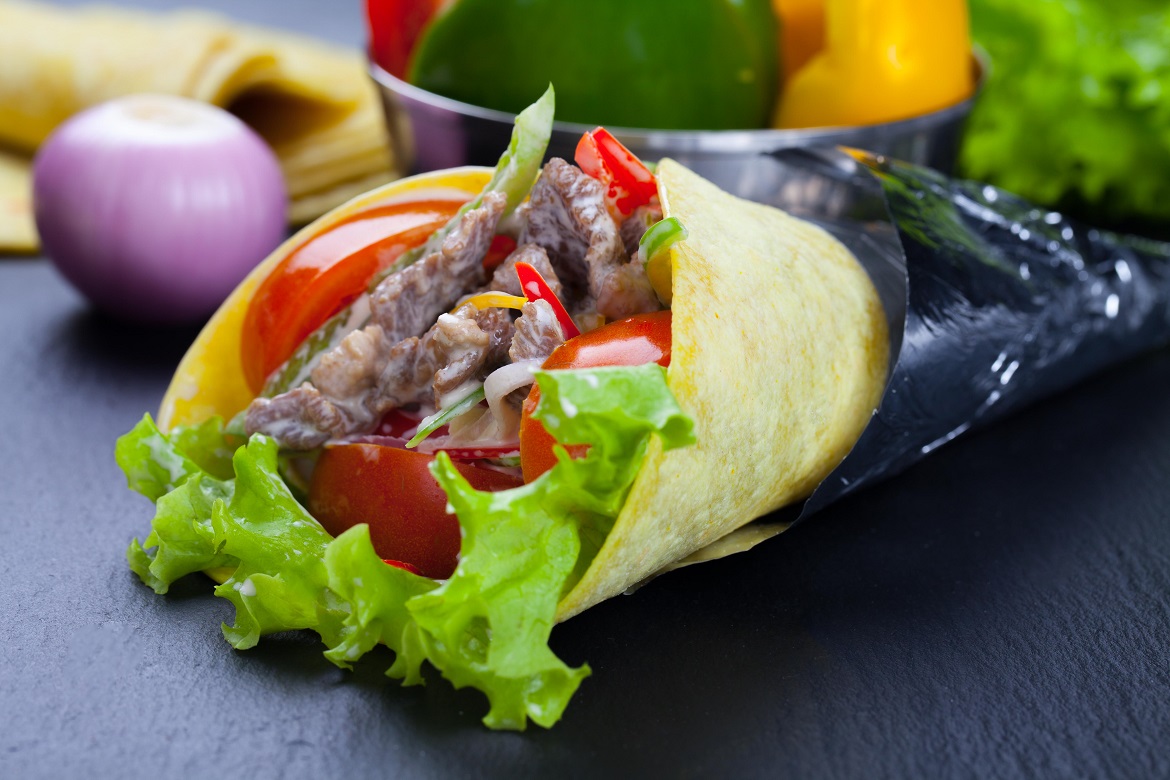 Tortilla cones with beef filling
A crispy tortilla cone filled with tamarind beef, mayonnaise, and vegetables. A Mexican favourite that will make you enjoy every juicy bite.
Recipe serves:

4

Preparation Time

25 Minutes

Cooking Time

20 Minutes
Ingredients
4 tortilla wraps
200g beef sirloin
1 sachet Knorr Chicken Powder Mix
1 onion, sliced thinly
2 tablespoons tamarind paste
1 teaspoon chili powder
150g red/green/yellow bell pepper
2 tablespoons soy sauce
Astra
2 teaspoons crushed pepper
1 cup mayonnaise
Few leaves of lettuce
Few wedges of tomato
Salt to taste
METHOD
Cut beef into thin strips. Mix with tamarind paste, salt, pepper and chili powder.
Let it marinate for 20 minutes.
Add Astra to a pan and fry the beef strips till crispy.
In a separate bowl, add the remaining ingredients, except the tortilla wraps, tomato and lettuce.
Mix well and add the fried beef.
Take 1 tortilla wrap, make a shape of a cone, put in a few pieces of lettuce and tomato and fill with the beef mixture.
Chef's Tip:

Use foil to secure the wraps.